Board of Directors
Steve Beck, President & Executive Director, DC Bowl Committee, Inc
Brandon R. "Randy" Belote, III, Corporate Vice President, Strategic Communications, Northrop Grumman Corporation
Herman E. Bulls, CEO, Public Institutions, Jones Lang LaSalle
RADM Christopher W. Cole, USN (Ret), President and Executive Director, Navy Safe Harbor Foundation
David E. Garnett, Founder and President, iAM Solutions, LLC (iAM)
William N. Hall, Partner, Venable LLP
Christopher Harrison, Owner/Managing Member, C.A. Harrison Companies, LLC
Janet Hill, Principal, Hill Family Advisors
Lawrence C. Leber, President & CEO, Upshire Realty Advisors, LLC
Paul Lockhart, Astronaut, Senior Vice President, Aerospace Systems and Services, QinetiQ-North America
RADM Thomas C. Lynch, USN (Ret), Chairman, NewDay USA
Hon. C. Thomas McMillen, CEO, Washington Capital Advisors, LLC
Erik A. Moses, Senior Vice President, Events DC
Paul Norman, Executive Director, Cushman & Wakefield
Hon. Joe R. Reeder, Shareholder, Greenberg Traurig and Former Under Secretary of the Army (1993-97)
Marie Rudolph, Co-Founder
John F. Skipper, CEO, National Conference Services, Inc. (NCSI)
VADM William D. Sullivan, USN (Ret), Corporate Vice President for Maritime Programs, L-3 Communications
CPT Robert P. Taishoff, JAGC, USN (ret),CEO, Annapolis Yacht Sales and Service
Wendell Taylor, Partner, Hunton & Williams
Frank E. Williams, Chairman and Principal Owner, Williams Enterprises of Georgia, Inc.
Board of Director Biographies
Steve Beck, President & Executive Director, DC Bowl Committee, Inc
Steve Beck is the President & Executive Director of the Military Bowl presented by Northrop Grumman. In this role, Beck is responsible for overseeing all aspects of preparation for the bowl game. He serves as the liaison between the teams and conferences, guiding the team selections and negotiating all contracts. His responsibilities also include development of the board of directors, as well as oversight of the bowl's finances, sponsorships and marketing. Beck has served in this position since his selection prior to the inaugural game in 2008.
Beck serves as President of the Bill Phillips Memorial Fund, which provides assistance to college athletes who are affected by tragedy. He is also on the Board of Directors for Showcall, Inc., a leader in the event production industry. From 1998 to 2002, Beck served as Vice President of Sports America and assisted in producing the McDonald's All-American Game.
Brandon R. "Randy" Belote, III, Corporate Vice President, Strategic Communications, Northrop Grumman Corporation
Brandon R. "Randy" Belote, III joined Northrop Grumman's Corporate Communications staff in June 2001 as Director of Corporate and International Communications, following the acquisition of Litton Industries, Inc. by Northrop Grumman in April 2001.  He was appointed a Corporate Vice President in June 2005.  In 2008, he was named vice president, Strategic Communications, focusing on the company's priority new business captures and campaigns, efforts to keep existing programs sold and other companywide business outreach activities.  Strategic Communications works closely with the corporation's Government Relations, Customer Relations, Corporate Strategy and Business Development organizations.  This organization is also responsible for Corporate Media Relations where he serves as the corporate spokesman for domestic and international activities.
Mr. Belote joined Litton Industries in October 1996 as Director of Media Relations.  In this position he was responsible for developing strategy and implementing programs to enhance Litton's image and reputation through various communications activities including media relations, corporate advertising, executive communications, and international tradeshows.
Before joining Litton, Mr. Belote was President of Atlas Communications International, Inc., a marketing communications firm providing communications strategy and services to defense and high technology companies.  His professional portfolio includes seven years with ITT Defense & Electronics, serving as Director of Marketing Communications and Media Relations, and as ITT Avionics Division's Director of Marketing Communications and Public Relations.  He joined ITT from the Electronic Systems Group of Westinghouse Electric Corporation (now Northrop Grumman Electronic Systems sector) where he worked as Senior Marketing Communications Representative.
Mr. Belote represents Northrop Grumman on a number of industry associations including the Aerospace Industries Association and Navy League of the U.S.  He graduated from the University of Maryland, College Park in 1974 and received a Bachelor of Arts degree in Public Communications – College of Journalism. He has also completed executive education programs with The Wharton School – University of Pennsylvania and Harvard Business School.
Herman E. Bulls, CEO, Public Institutions, Jones Lang LaSalle
Mr. Bulls is the founder and CEO of Jones Lang LaSalle's highly acclaimed Public Institutions specialty, a practice focused on delivering integrated real estate solutions to federal, state and local government entities, nonprofit organizations, transportation facilities, and higher education institutions.
Over the course of more than 21 years at Jones Lang LaSalle, Mr. Bulls has worked in the areas of development, investment management, facilities operations and business development/retention. He has developed relationships with many of the firm's leading clients, including the General Services Administration, Department of Veteran Affairs, Department of the Army, Department of State, University of Pennsylvania, Duke University, The Ohio State University, Georgia Tech and the Port of Oakland by providing thought leadership and strategic guidance and direction for real estate issues. Mr. Bulls has also served as an expert witness on real estate matters in court as well as testified before congressional committees on privatization issues and public-private partnerships.
Mr. Bulls also co-founded and served as President and CEO of Bulls Capital Partners, a multi- family financing company under the Fannie Mae Delegated Underwriting and Servicing (DUS) program. His partners included SunTrust and Goldman Sachs. He sold the firm in 2010 and continues to have a non-executive interest in the successor firm. Additionally, he founded Bulls Advisory Group, LCC — a real estate advisory firm — and currently serves as President and CEO.
RADM Christopher W. Cole, United States Navy (Ret), President and Executive Director, Navy Safe Harbor Foundation
Upon graduation from the University of North Carolina at Chapel Hill, Mr. Cole served in the U.S. Navy for more than 32 years, retiring in 2004 as a Rear Admiral (O-8). A Naval Aviator during his career, he commanded two helicopter squadrons and two amphibious ships, the USS El Paso (LKA 117) and USS Kearsarge (LHD 3). As a Flag Officer, Mr. Cole was the commander of two Navy Regions, one in the Republic of Korea and one in Norfolk, Va. His final Navy assignment was as Director of Ashore Readiness for the Chief of Naval Operations (OPNAV N46).
Mr. Cole currently serves as the President and Executive Director of the Navy Safe Harbor Foundation, providing direct support to our wounded, ill, and injured sailors and Coast Guardsmen and their families. Mr. Cole and his wife Kathy reside in Vienna, Va. They are the parents of three daughters, Elizabeth, Emily and Sarah.
William H. Davis, Jr., Deputy Special Agent, U.S. Secret Service Vice Presidential Protective Division
Mr. Davis, a native of Alexandria, Va., was a first-team All-Met selection in both football and baseball at Mount Vernon (Va.) High School. He is a member of the Mount Vernon High School Athletic Hall of Fame, where his football jersey (#24) is retired.
Mr. Davis lettered four years in football (free safety) and one year in baseball (outfield) at Clemson. He is ranked second all-time in punt returns for the Tigers, and was a member of three ACC football championship teams and the 1981 National Championship team during his career.
Mr. Davis signed as a Free Agent with the Denver Broncos in 1984, was released during training camp, and then spent two years with the NFL's St. Louis Cardinals (1984-85).
Mr. Davis currently serves as Deputy Special Agent in charge of the U.S. Secret Service Vice Presidential Protective Division and is a member of the United States Government Senior Executive Service.
Mr. Davis has also served on the Clemson University Board of Visitors and is an active member of the NFL Alumni Association, the Clemson Alumni Association and Clemson IPTAY.
Billy and his wife Kim (of Mechanicsburg, Pa.) have been married 21 years and have two daughters, Hannah (15) and Sofie (10). The Davis family resides in Lovettsville, VA.
David E. Garnett, Founder and President of iAM Solutions, LLC (iAM)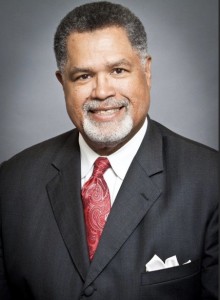 Mr. Garnett is founder and President of iAM Solutions, LLC (iAM). iAM was founded in December 2001 and focuses on Business Development, technology consulting, web based collaboration tools and capacity building & market engagement strategies for small businesses with patents and or intellectual property. In August 2002, iAM acquired MOLIS (Minority Online Information Services). MOLIS is a database that contains the profiles of over 20,000 researchers and the research capabilities of 105 Historically Black Colleges and Universities, 130 Minority Serving Institutions and 25 Tribal Colleges. For over a decade MOLIS has been used by government agencies to identify institutions that have the research capabilities that can help them achieve their agency's goals and mission.
In the summer of 2011, iAM launched the "Greatest Stories Never Told" web series. The series focuses on outstanding achievements of HBCU Alums; HBCU Leaders; Issues impacting HBCUs; and Blacks in the Military. David & his wife, Sheila, are the Executive Producers for the series. You can access the series at: www.molis.org/gsnt_stories2.asp.
Prior to iAM Solutions, Mr. Garnett was President and CEO of Chrystal Software, a member of Xerox Technology Enterprises (XTE). XTE is a business development arm of Xerox Corporation chartered with the identification, development and successful commercialization of new XML based technologies.
Prior to Chrystal Software, Mr. Garnett was Senior Vice President of Global Accounts where his group was responsible for developing and implementing the strategy and direction for Xerox' top 300 accounts in the United States and worldwide. These accounts represented 52% of the United States revenue and 37% of the worldwide revenues. The strategy comprehended the implementing the corporation's change agenda and the global delivery of Xerox's entire portfolio of solutions, services and products.
Mr. Garnett joined Xerox in 1978. Since then he has held numerous field positions which included: Branch Manager Systems, Region Systems Operations Manager, Region Agent Manager, District Manager-Oakbrook, National Systems Sales Operations Manager, Western Region General Manager of North American Systems Sales, Vice President & GM of Field Operations – Mid-Atlantic Area, Vice President Xerox Professional Document Services and USCO Vice President of Field Operations – North Atlantic Area.
Mr. Garnett has built, revitalized and transformed several technology ventures and sales organizations into world-class producers and distributors of leading edge technologies. He is an expert in blending the strategic with the tactical to influence performance and effectuate start-ups, turnarounds and culture changes. He is progressive and decisive with keen insight into key business, market and technology drivers for policy deployment.
Mr. Garnett was born in Buffalo, NY. He earned his bachelor's degree from the University of Pittsburgh. He is a member of the Omega Psi Phi and Boule' Fraternities. He has been involved with a number of community activities, including: Children's National Medical Center – former Director; DC Public School Foundation – former Chairman; Washington Board of Trade – former Director; Historical Black College Visitation Program – 12 year Sponsor; Xerox Foundation – former trustee, National Association for Equal Opportunity in Higher Education – (NAFEO) – former Chairman of Corporate Advisory Council; and former Metropolitan A.M.E. Church Senior Steward Board; University of Pittsburgh, Distinguished Varsity Alumni Award – 2004.
He and his wife of 43 years Sheila, reside in Clifton, VA. They are the proud parents of two sons, and three wonderful grand children.
William N. Hall, Partner, Venable LLP
Mr. Hall is a partner in the environmental practice group of Venable LLP, a 600-lawyer national law firm. Through his service on city and private sports-related entities, he plays a leadership role in the Washington, D.C. ,sports community. Since 1994, Mr. Hall has served on the Board of Directors of the DC Sports & Entertainment Commission (DCSEC) and now the Washington Convention and Sports Authority (WCSA).
He chaired the DCSEC baseball committee starting in 1996 and played a leading role in bringing Major League Baseball back to Washington in 2005 and negotiating agreements for the construction of Nationals Ballpark. He was involved in obtaining LEED-Silver environmental certification for Nationals Ballpark — the first stadium to obtain that certification. He now serves on the Board of Directors of the Washington Nationals Dream Foundation.
Mr. Hall currently chairs the Sports and Entertainment Committee of the WCSA. He has played a leading role in the development of the EagleBank Bowl at RFK Stadium and now the Military Bowl. He serves on the Board of Directors of the Military Bowl. Mr. Hall also serves on the Board of Directors of the Greater Washington Sports Alliance and is a member of the Federal City Council, a leading business organization in Washington, D.C., Mr. Hall represents professional athletes in their legal matters, including Kevin Durant of the Oklahoma City Thunder, who was the NBA leading scorer in 2009-2010.
Christopher Harrison, Owner/Managing Member, C.A. Harrison Companies, LLC
Mr. Harrison is the owner and managing member of the C.A. Harrison Companies, LLC. Mr. Harrison has continually sought to provide quality development services to the transitional neighborhoods throughout the Mid-Atlantic states. Mr. Harrison's business focuses on developing affordable housing in urban settings for mid- to low-income residents who otherwise could not afford the housing. The C.A. Harrison Companies have used a variety of financing tools, including 4 percent tax credits, Federal Housing Production Trust Fund dollars, HUD loans, as well as traditional commercial financing to achieve our development goals in Washington, D.C., and other areas.
A graduate of the University of Virginia, Mr. Harrison also played six years in the NFL as an offensive tackle. Mr. Harrison played for the Detroit Lions, Minnesota Vikings, Baltimore Ravens, and Denver Broncos.
Janet Hill, Principal, Hill Family Advisors
Mrs. Hill is a principal in Hill Family Advisors, where she oversees the family's assets and investments. She retired as the co-owner and Vice President of Alexander & Associates, Inc., a corporate consulting firm in Washington, D.C., after 30 years in management and ownership. She provided corporate planning, advice and analysis to directors, executives and managers in the areas of human resource planning, corporate responsibility, corporate communications and government consultation.
Prior to her work in the Army as a Special Assistant to the Secretary of the Army, Mrs. Hill was a scientist with a private consulting firm in the Washington, D.C., area. She was responsible for data analysis regarding ambient noise levels and shipping distributions; coordination and analysis of technical evaluations of noise levels in the perfection of sonar detection systems; design of ship movement models under contract to the U.S. Navy; the research and editing of environmental regional assessments in the Northeast Pacific and Northeast Atlantic for various Navy intelligence units; and the development of computer programs to evaluate data on Soviet submarine surveillance.
Mrs. Hill is a graduate of Wellesley College and has a Masters in Mathematics from the University of Chicago. She is married to Calvin Hill, Yale graduate and retired NFL professional athlete. Mr. Hill is a consultant to the Dallas Cowboys. They are the parents of one son, Grant Hill, a Duke graduate and 17-year All-Star in the NBA. Grant and his wife have two daughters.
Lawrence C. Leber, President & CEO, Upshire Realty Advisors, LLC
Mr.  Leber was born in St. Louis, Mo., and moved to the Washington, D.C., area in 1960. He graduated from Our Lady of Good Counsel High School in 1972. Mr. Leber received a Bachelor of Science degree in Accounting from Boston College in 1976. He began his career in commercial real estate in 1977 with the H.G. Smithy Company (later known as Smithy Braedon·ONCOR International). He served in many roles over 22 years with Smithy Braedon including as Chief Accounting Officer, Chief Administrative Officer, Chief Financial Officer, President, and Member of the Board of Directors.
Currently, Mr. Leber is the President/CEO of Upshire Realty Advisors, LLC, a real estate investment company actively investing in and developing retail, commercial, and residential projects in the Baltimore/Washington, D.C., metropolitan area.
Mr. Leber currently resides in Oak Hill, Va., with his wife Colleen. They have three sons and a grandson.
Paul Lockhart, Astronaut, Senior Vice President, Aerospace Systems and Services, QinetiQ-North America
Selected by NASA in April 1996, Mr. Lockhart reported to the Johnson Space Center in August of that year. After completion of initial astronaut training, Mr. Lockhart was assigned to the Astronaut Office Spacecraft Systems/Operations Branch where he worked various technical issues including the Space Shuttle Main Engine (SSME) and redesign of the orbiter's flight display. A veteran of two space flights, STS-111 (June 2002) and STS-113 (November 2002), he has logged 26 days, 39 minutes, and 82 seconds in space. Lockhart left NASA in January 2005 and returned to the Air Force. After the Columbia accident, Mr. Lockhart attended the Royal College of Defence Studies (RCDS), London, England, as an exchange officer in fulfillment of Air War College, the Ministry of Defence's premier institution for grooming senior leaders in the UK military and civil fields. Mr. Lockhart completed a year of studies in International Conflict Resolution at RCDS with 84 other fellow members representing 44 nations from around the world.
After graduation, he was assigned to the Air Staff, Headquarters USAF, Pentagon, where he has held the position of Director, Future Capabilities at the Air Forces Directorate of Studies and Analysis, Assessments, and Lessons Learned (HQAF/A9). Paul Lockhart retired from the Air Force in March 2007. From February 2007 through 2008 he served as Special Assistant, Program Management, Explorations Systems Mission Directorate, NASA Headquarters, Washington, D.C., and as Acting Division Director, Constellation Systems Division. Mr. Lockhart now currently works in the private sector where he is the Senior Vice President for QinetiQ North America, a subsidiary of QinetiQ Inc., headquartered in London, England.
RADM Thomas C. Lynch, United States Navy (Ret), Chairman, NewDay USA
Mr. Lynch is a Managing Partner in Public Institutions and Brokerage at Jones Lang LaSalle. He joined the organization (formerly The Staubach Company) after 6 years as Senior Vice President at Safeguard Scientifics, Inc. (NYSE: SFE) which included two years as President/COO of CompuCom Systems (CMPC), a Safeguard subsidiary company in Dallas Texas. After a 31-year career of naval service, he retired in the rank of Rear Admiral. Mr. Lynch's Naval service included Chief, Navy Legislative Affairs, command of the Eisenhower Battle Group during Operation Desert Shield, Superintendent of the US Naval Academy from 1991 to 1994 and Director of the Navy Staff in the Pentagon from 1994 to 1995.
Mr. Lynch graduated from the U.S. Naval Academy with his Bachelor of Science degree in 1964 and received his Master's from George Washington University. Mr. Lynch now serves as Chairman and/or Director of several private and publicly-held companies. He is on the board of the Armed Forces Benefit Association, Catholic Leadership Institute, Economics Pennsylvania, and USO World Board of Governors. He has served as Chairman of the Cradle of Liberty Council, Boy Scouts of America, currently serves as a trustee of the US Naval Academy Foundation and is Vice Chairman of Philadelphia Sports Congress. A father of three, Mr. Lynch also has 10 grandchildren.
Hon. C. Thomas McMillen, CEO, Washington Capital Advisors, LLC
Mr. McMillen served three consecutive terms in the U.S. House of Representatives from the Fourth Congressional District of Maryland from 1987 to 1993, and was named by President Clinton as co-Chair of the President's Council on Physical Fitness and Sports in 1993. In May 2011, Mr. McMillen was appointed as the Chairman of the National Foundation on Physical, Fitness, Sports and Nutrition, a congressionally authorized organization of his founding.
Despite his doctor's diagnosis of a childhood knee defect, Mr. McMillen had an illustrious basketball career. After graduating as valedictorian of his high school class, McMillen chose the University of Maryland where he was a three-time All-American and an academic All-American (selected on the inaugural team in 1988). Mr. McMillen was also a member of the controversial 1972 Olympic team, which refused to accept a silver medal because of refereeing disputes. After graduating as valedictorian with a Bachelor of Science in chemistry, he became the first and only Maryland student to be awarded a Rhodes Scholarship, on which he received a Bachelor and Master of Arts in politics, philosophy and economics from Oxford University in 1978.
Mr. McMillen still holds the all-time career scoring average record for the Maryland basketball program.
Mr. McMillen spent 11 years in the NBA after becoming the No. 1 draft pick in 1974 and split time with the New York Knicks, Atlanta Hawks and Washington Bullets. He retired when he was elected to Congress in 1986. Mr. McMillen is the only active professional athlete to announce and campaign for Congress while still on the roster of a professional team.
Currently, Mr. McMillen serves as Chairman and Chief Executive Officer of Timios National Corporation, a real estate services company, and is a director of the Dominion Funds, Inc., a publicly traded mutual fund. Mr. McMillen also serves on the advisory board of Clean Energy Systems, a clean coal technology firm; Integrity Global Security, a cyber security firm; and the Association for Rare Earth.
Mr. McMillen serves as a member of the University of Maryland System Board of Regents, a member of the Board of Visitors of the University of Maryland College Park's School of Public Affairs, and a member of the University of Maryland College Park's Center for American Politics and Citizenship. He is a member of The Economic Club of Washington, DC. He previously served as a member of the University of Maryland College Park's Foundation Board of Trustees and as Chairman of the University of Oxford U.S. Sports Campaign Committee. Mr. McMillen is a member of the Board of Trustees of the Hellenic American University in Athens, Greece.
Erik A. Moses, Senior Vice President, Events DC
Mr. Moses has directed the operations of the Events DC, Sports and Entertainment Division, since June 2008. Events DC attracts sports, entertainment, cultural and hospitality events to Washington, D.C. while promoting the metropolitan region as a premier destination. Events DC's venue portfolio includes the Walter E. Washington Convention Center, the Stadium Armory Campus, which features RFK Memorial Stadium, the DC Armory and the surrounding Festival Grounds, and Nationals Park. As Senior Vice President of the Sports and Entertainment Division, Mr. Moses is responsible for setting the strategic vision and managing the overall operations of the division, including the departments of administration, legal, event operations, sales, sponsorship, marketing and public relations.
Mr. Moses is the recipient of the 2009 Commitment to Diversity Award from the DC Chapter of the National Association of Minority Contractors, the 2008 Small Business Advocate of the Year Award from the Greater Los Angeles African-American Chamber of Commerce and the 2007 Small Business Initiative Best Bar Project from the District of Columbia Bar.
Paul Norman, Executive Director, Cushman & Wakefield
Hon. Joe R. Reeder, Shareholder, Greenberg Traurig and Former Under Secretary of the Army (1993-97)
Mr. Reeder's distinguished career as an attorney was highlighted with four years of public service as the 14th Under Secretary of the Army. Mr. Reeder served essentially as the Army's COO, with specific responsibilities for long- range planning, material requirements, readiness, acquisition reform, infrastructure reduction and financial management of the Army. He served as the Army's focal point for international affairs, with specific focus on NATO, Panama and Latin America. Mr. Reeder also served three years as Chairman of the Panama Canal Commission's Board of Directors where he oversaw a massive, multi-billion dollar infrastructure program. As Army Under Secretary he also oversaw military support to local, state and federal agencies related to civilian law enforcement, civil disturbance, disaster relief and emergency planning. He also served on the five- member DOD Base Realignment Closure (BRAC) Council. Mr. Reeder returned to the private practice of law in October 1997.
Mr. Reeder's accomplishments and involvement extend beyond the professional world, including: trustee of the AUSA, member of the American Law Institute, National Board of Directors for the Armed Services YMCA, National Board of Governors for the USO, Board of Governors for the Army Navy Country Club, West Point Chapter of Golden Key, Ethics Committee Chair and Board of Directors for the National Defense Industry Association (NDIA), Board of Advisors for Our Military Kids, Co-Chair (with former Congressman Owen Pickett) for the Virginia Military Base Realignment Commission and Board of Directors for the Marshall Legacy Institute.
A lifelong sports enthusiast, Rudolph created her opportunity to work in an industry she's passionate about when she co-founded the EagleBank Bowl. In securing the inaugural 2008 license, Rudolph was involved in negotiating contracts with ESPN, the United States Naval Academy, United States Military Academy and the Atlantic Coast Conference, as well as securing a $2 million letter of credit for the property. In 2010, the Bowl was renamed the Military Bowl presented by Northrop Grumman. She continues to serve on the Board of Directors.
In 2011, Rudolph was presented with the Outstanding Service to Amateur Football award by the National Capital Region Chapter of the National Football Foundation.  In 2012, she was appointed to the Advisory Board on Interscholastic Athletics for the District of Columbia.
Currently working as a consultant, Rudolph continues to explore new entrepreneurial opportunities.  She holds a B.A. from Regis University and an M.A. from The George Washington University.
John D. Skipper, CEO, National Conference Services, Inc. (NCSI)
Mr. Skipper began his tradeshow career in 1988 by producing on-site technology expositions at federal agencies and military bases throughout the United States. He helped pioneer the concept of bringing technology exhibits directly to the federal agencies and military bases and the events played a key role in transforming the government's process of procuring technology products and services.
Mr. Skipper, along with his brother James, co-founded National Conference Services, Inc. (NCSI) in 1997 to capitalize on their entrepreneurial skills in running trade shows, conferences, and special events. Headquartered in Columbia, Md., NCSI operates internationally and has grown to more than 55 employees and produces more than 100 technology events annually for the federal government, DOD and intelligence community. Under his leadership, NCSI has achieved extraordinary growth and has played a key role in ensuring America's national security.
Mr. Skipper resides in Burtonsville, Md. He graduated from Virginia Tech in 1987 with a Bachelor's degree in communications and a minor in marketing. He and his wife Laurie met at Virginia Tech and are current members of the Ut Prosim Society. John is active with the International Association of Exhibitions and Events (IAEE) and received the IAEE Outstanding Achievement in Industry Leadership Award for 2009. John is also active with the Society of Independent Show Organizers (SISO) and various philanthropic organizations including the Virginia Tech Athletic Fund (VTAF) where he currently serves on the Board of Directors.
VADM William D. Sullivan, United States Navy (Ret), Corporate Vice President for Maritime Programs, L-3 Communications
Vice Admiral (Ret) Bill Sullivan received his commission in 1972 through Officer Candidate School following graduation from Florida State University.
During his 37+ years of active duty, Vice Admiral Sullivan served in a variety of sea-going assignments including cruiser, destroyer and frigate class surface ships and carrier strike group staffs. He commanded the guided missile destroyer USS SAMPSON (DDG 10) during Operations Desert Shield and Desert Storm and the Aegis guided missile cruiser USS COWPENS (CG 63) during Tomahawk Strike operations in the Persian Gulf.
Vice Admiral Sullivan has served in a variety of staff positions. Joint assignments include Director for Pacific Operations on the Joint Staff (J-3), Director for Strategic Plans and Policy (J-5) at U.S. Pacific Command and Vice Director, Strategic Plans and Policy (J-5) on the Joint Staff. Prior to his retirement from active duty, Vice Admiral Sullivan served as the U.S. Representative to the NATO Military Committee, NATO Headquarters, Brussels, Belgium. From 1999 to 2001 he served as Commander, U.S. Naval Forces, Korea. He retired from active duty service in February 2010.
Vice Admiral Sullivan earned a Masters Degree in National Security Studies at Georgetown University in 1990 and Masters Degree in National Security Affairs at the National War College in 1994.
Vice Admiral Sullivan joined L-3 Communications in May 2010 as Corporate Vice President for Maritime Programs.
He and his wife Iris have a son serving in the U.S. Navy as an EA-6B Naval Flight Officer and a daughter who is the mother of their three grandchildren.
CPT Robert P. Taishoff, JAGC, USN (ret), CEO, Annapolis Yacht Sales and Service
Captain Robert P. Taishoff, JAGC, USN (ret) is the CEO of Annapolis Yacht Sales and Service. Before this he served on active duty as the Director of the Appellate Defense Division for Navy-Marine Corps Appellate Review Activity, managing Navy and Marine Corps attorneys and civilians who represent service members with cases on appeal at the Navy-Marine Corps Court of Criminal Appeals, the Court of Appeals for the Armed Forces, and the United States Supreme Court. Among his assignments during a career spanning 22 years, he has served in The Office of the Special Assistant for Transformation; as Executive Officer Trial Service Office NE; as Deputy Director and Director of the Office of the JAG Appellate Government Division; and as Navy Counsel for the State Department representing the United States on Iranian Claims Litigation.
Following his deployment in the Arabian Gulf during Operation Enduring Freedom Captain Taishoff was assigned to the Defense Intelligence Agency Office of General Counsel. His military awards include The Legion of Merit, five Meritorious Service Medals, a Joint Commendation Medal, three Navy Commendation Medals, a Navy Achievement Medal, the Armed Forces Expeditionary Medal, Meritorious Unit Commendation, and the Sea Service Deployment Ribbon.
Captain Taishoff graduated from Syracuse University in 1986 and received a law degree from Widener Law School in May 1989. He completed an LL.M with highest honors at George Washington University School of Law in 2002. He has established a number of philanthropic programs through his family foundation, for which he is President and Trustee.
Captain Taishoff established the Taishoff Center for Inclusive Higher Education at the Syracuse University School of Education. He serves on the Syracuse University Board of Trustees and the Board of Directors for the National Down Syndrome Society. He and his wife Laurie have three children including their daughter Jackie (11) who has Down Syndrome.
Wendell Taylor, Partner, Hunton & Williams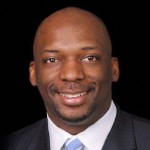 Wendell represents businesses and individuals in complex federal trial litigation, with particular emphasis in antitrust litigation, government antitrust investigations, and white-collar criminal defense. Wendell conducts compliance training and counseling on a full spectrum of antitrust and Foreign Corrupt Practices Act issues. Wendell's clients are drawn from a broad range of industries, including telecommunications, manufacturing, food and beverages, pharmaceuticals, technology and software, and banking and finance.
Wendell served as Counsel to the Deputy Attorney General of the United States Department of Justice, where he participated in oversight of the Antitrust, Tax and Civil Divisions, as well as the Office of the Pardon Attorney, the Community Relations Service and the United States Parole Commission. In this capacity, he also helped to improve and implement DOJ policies and programs such as the Attorney General's Honors Program and the Drug Free Work Zone Program. Wendell also served as a Special Assistant U.S. Attorney in the District of Columbia, where he handled all aspects of trial litigation, including motions, examinations of fact and expert witnesses at trial, opening and closing arguments sentencing, and post-trial motions and arguments. Previously, as a prosecutor in the Richmond Commonwealth Attorney's Office, Wendell prosecuted over 100 criminal trials. Committed to pro bono work, he has represented criminal defendants in Federal Project Exile and Project Safe Neighborhood cases and obtained a five-figure state court jury verdict on behalf of a tenant in a fraud suit against a notorious Richmond landlord.
Frank E. Williams, Chairman and Principal Owner, Williams Enterprises of Georgia, Inc.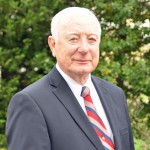 Mr. Williams has founded and served as an executive in various construction services companies around the country. Currently, he is the Chairman and principal owner of Williams Enterprises of Georgia, Inc., a company controlling six subsidiaries active in the steel industry in the southeastern United States, as well as the Chairman and CEO of Bosworth Steel Erectors, Inc., a major erector of steel products in the southwestern United States. In addition, he is managing partner and principal owner of Industrial Alloy Fabricators and Structural Concrete Products, LLC, both of which are located in Virginia.
Mr. Williams received a Bachelor of Civil Engineering from the Georgia Institute of Technology. Upon graduation, he served in the Navy and was stationed in California.
In 1962, Mr. Williams started Williams Industries, Inc., a construction services company located in Manassas, Va. The company had close ties to RFK Stadium, and was contracted to move the bleachers between baseball and football season when both the Senators and Redskins played there. Today, the company owns five subsidiaries active in the steel industry, and is known for its role in the construction of numerous local landmarks such as the Woodrow Wilson Bridge, the Washington Convention Center, the Smithsonian Air and Space Museum, and the Verizon Center, home of the Washington Wizards and Washington Capitals.
Mr. Williams has remained active at Georgia Tech, and served as a Trustee of the Alumni Association. In 2012 he was inducted into the College of Engineering's Hall of Fame. He lives in Vienna, Va with his wife. They have two sons and two grandchildren.