Military Tickets
Since 2008, the Military Bowl has provided more than 20,000 free tickets to troops and their families through our partnership with the USO and USO of Metropolitan Washington.
Complimentary tickets for the 2013 Military Bowl at Navy-Marine Corps Memorial Stadium will be made available for service members and their families following the official matchup announcement on December 8. Tickets will once again be distributed through the USO-Metro Ticketline. 
Additional information on complimentary military tickets is available through the USO-Metro Ticketline.
Questions? Feel free to reach out to us at info@militarybowl.org or tweet them to us @MilitaryBowl.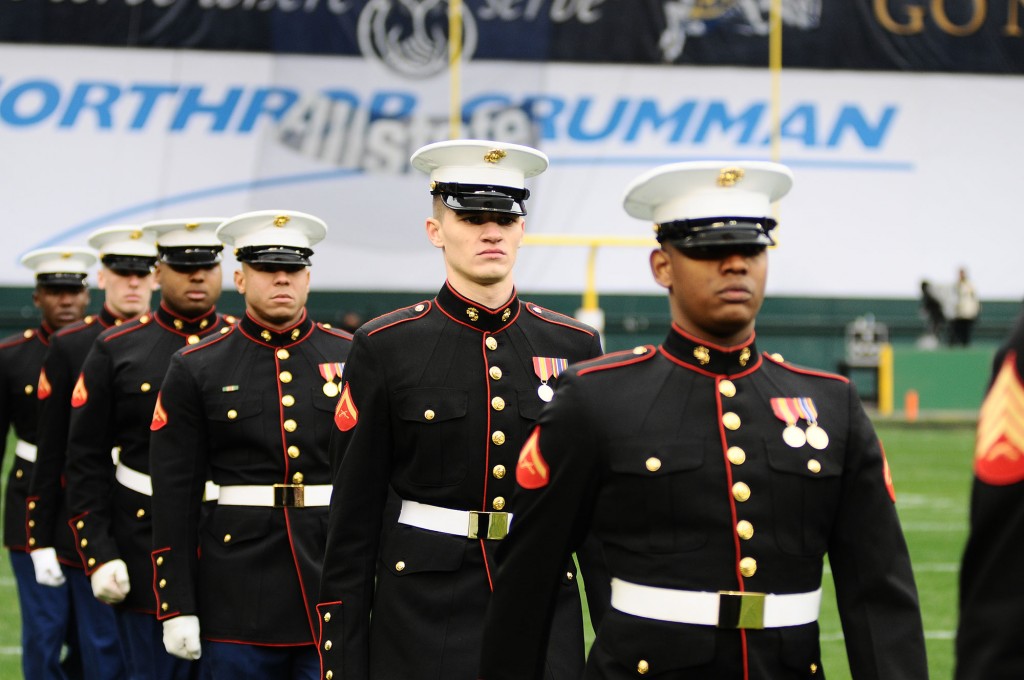 Interested in donating tickets for troops and their families? Click the "donate now" button at the top of the page.
Each donation, no matter the amount, helps provide a complimentary ticket for a service member or military family member. Thank you for helping us provide a unique and exciting college football experience for military families in the National Capital Region.